ALL visitors and late arrival or tardy students must check in at the new main entrance on Geremonty Drive. Thank you!
9/12/17
The Cafeteria Snack Bar is open after school from 2:10 – 2:30 daily.

10/19/17
If you have any obligations, please see Mrs. Fischer in Room E103 to either pay or return your obligation.
10/31/17
If you need help improving your grades, completing your homework or getting organized in any subject, please come by the SHS library for Peer Tutoring HELP any Tuesday or Thursday from 2:15 to 3:15. No appointment needed, drop ins are welcome!
Please also remember to sign up for college application help sessions! A schedule and sign-up sheet is located in the school counseling office.
11/21/17
The SHS Lost and Found is overflowing!
If your son/daughter has lost an item of clothing,
please encourage them to come to RM E103 to take a look!
Unclaimed items will be donated to charity during winter vacation.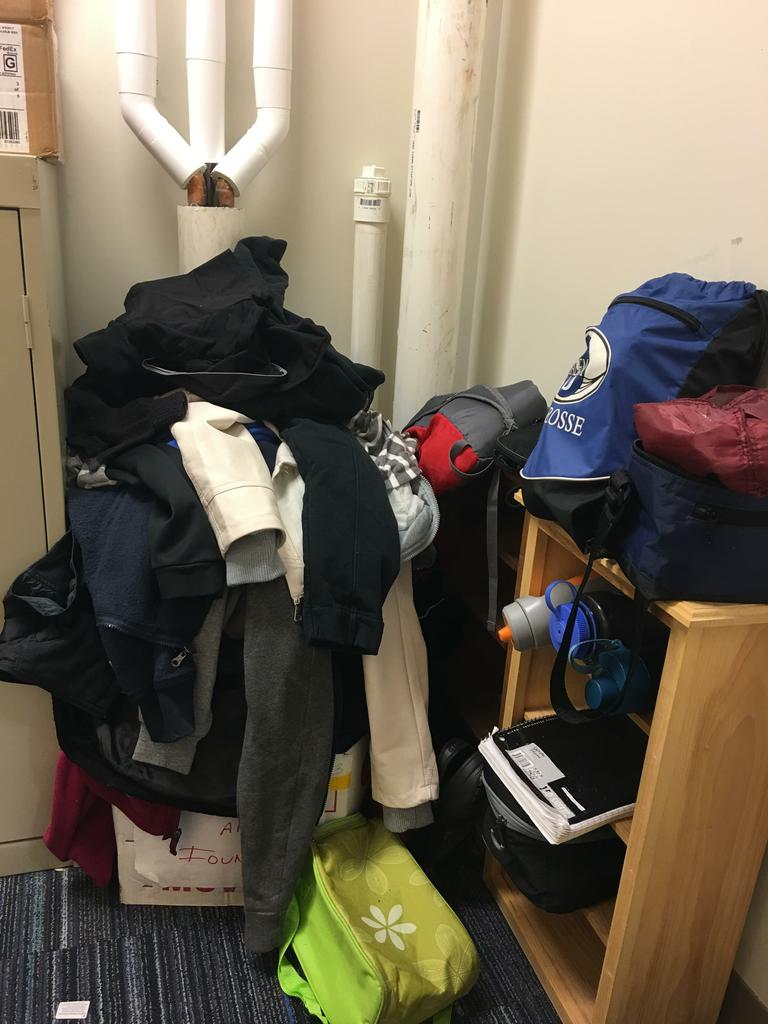 '
12/5/17
Attention Students! Don't forget to sign up for lottery parking permits for 2nd semester. Pick up an application in the cafeteria during all lunches today thru December 20! Only seniors, internships, and off-site program students are eligible.
Key Club is a service organization here at SHS. Members are getting together gifts for our Adopt-A-Families in our community that may not receive any gifts for the holidays because of their family's financial situation. Key Club is "adopting" 3 families & providing them with gifts. If you'd like to help, please contact Key Club Officers Kali Bergeron, Alexis Potvin, or Julia Coryea … or any other Key Club Officer or rep & ask them what is still needed. Or you can email Sra. Monterrosa!
12/15/17
Best Buddies will be having their monthly meeting on Tuesday 12/19 in Rm F845 right after school until 3 PM. All are welcome, even if you aren't a member yet. We hope to see you there!