---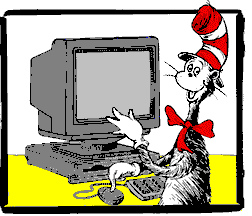 March 1st - 5th
Remote Lessons
Schoolwide Spirit Week: Read Across America
Monday, 3/1 - The Sleep Book: Wear pajamas or comfy clothes all day to do your remote learning!
Tuesday, 3/2 - Green Eggs and Ham: Wear the color green!
Wednesday, 3/3 - Wacky Wednesday: Wear clothes backwards, mismatched, or inside out!
Thursday, 3/4 - The Cat in the Hat: Wear your favorite hat!
Friday, 3/5 - Fox in Socks: Wear silly or mismatched socks!