Skip to Main Content
It looks like you're using Internet Explorer 11 or older. This website works best with modern browsers such as the latest versions of Chrome, Firefox, Safari, and Edge. If you continue with this browser, you may see unexpected results.
Google Classroom
Students will review and complete different assignments on our google classroom!
Miss MacCarthy's Google Classroom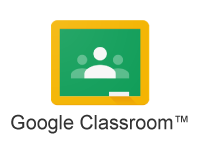 Homework
Reading: Most of the time, students will have to read for their book club! If they do not have book club, they still need to read for 25 minutes!
Math: Usually there will be a math sheet. Students should get on ST math if possible!
Other: Please bring in headphones from home to use for the year if you can!
Music Links!
http://sau57.org/moldoffsmusicmoments
http://sau57.org/chorusconcert